Membership tiers and benefits
Customised Membership
POA
For business in the Hydrogen Value chain

Use of H2Q logo on website

Gold member level inclusions PLUS

Receive regular communications through the H2Q Newsletter with updates relating to the Hydrogen industry (including national cluster updates)

Mutually agreed, customised deliverables

Enjoy 20% discounted member rates to attend H2Q events including a 20% discount to the International H2 Connect Summit

Inclusion in a monthly strategic "Boardroom Lunch" with H2Q Partners and Board

Opportunities to join H2Q working groups to contribute to industry problem solving and professional development

20% discount for up to 2 employees to attend H2Q events including the International H2 Connect Summit

Access to H2Q's network of grant writers and technical advisory services (fees apply)

1 complimentary ticket per event included – H2Q Conference "Hydrogen Connect Summit" Involvement - speaking, members rates for additional attendees (20% discount), panel and site tour opportunities

Featured on the H2Q website

LinkedIn posts as mutually agreed upon

A member vote at the H2Q General Meetings

H2q e-News and "e-ventzine" features as mutually agreed

Access to Government, key client and decision - makers via collective representation

Town Hall – member spotlight or Queensland Project Updates

Opportunity to have direct contact with the H2Q Chair and CEO on Contemporary industry issues

Partner Exclusive Opportunities: (examples below)

- Promotion and presence under H2Q banner at the APAC Cities Summit and Mayors forum

- Exclusive Partner only support opportunities with Brand acknowledgement of Youth training / Community engagement (Social License) activities with GrandShake

- Partner sponsor acknowledgement at 1 x H2Q Industry live event (branded promotion and 5min talk included)
Gold Membership
$10,000 + gst
For businesses with more than one employee

Use of H2Q logo on website

H2Q logo on your website and email signature

Receive regular communications through the H2Q Newsletter with updates relating to the Hydrogen industry (including national cluster updates)

Working Group access for all employees

Enjoy 20% discounted member rates to attend H2Q events including a 20% discount to the International H2 Connect Summit

20% discount for unlimited employees to attend H2Q events, including the International H2 Connect Summit

Opportunities to join H2Q working groups to contribute to industry problem solving and professional development

Members ONLY resources access

Access to H2Q's network of grant writers and technical advisory services (fees apply)

AGM Voting rights (1 vote)

Featured on the H2Q website

Town Hall invitation every 2 months

A member vote at the H2Q General Meetings

Member Spotlight – online and in person promotional opportunities

Access to Government, key client and decision - makers via collective representation

Access to Government, key client and decision - makers via collective representation

Opportunity to have direct contact with the H2Q Chair and CEO on Contemporary industry issues

Your logo featured on the H2Q website
Corporate Membership
$5,000 + gst
For businesses with more than one employee

Use of H2Q logo on website

H2Q logo on your website and email signature

Receive regular communications through the H2Q Newsletter with updates relating to the Hydrogen industry (including national cluster updates)

Working Group access for all employees

Enjoy 20% discounted member rates to attend H2Q events including a 20% discount to the International H2 Connect Summit

20% discount for up to 2 employees to attend H2Q events including the International H2 Connect Summit

Opportunities to join H2Q working groups to contribute to industry problem solving and professional development

Members ONLY resources access for 2 users only

Access to H2Q's network of grant writers and technical advisory services (fees apply)

AGM Voting rights (1 vote)

Featured on the H2Q website

Town Hall invitation every 2 months

A member vote at the H2Q General Meetings

Member Spotlight – online and in person promotional opportunities

Access to Government, key client and decision - makers via collective representation

E-news subscription
Individuals who would like to participate in working groups but who's company is not yet a member can enquire about getting involved here.
Students rates are also available upon email enquiry.
All memberships are subject to approval by H2Q.
Membership instalment plans are available on request.
Acceptance of a membership offer from H2Q is deemed agreement to the terms and conditions of membership.
H2Q is championing the acceleration of hydrogen adoption and the development of clean energy solutions to deliver new jobs, regional prosperity and the decarbonisation of our industries and communities.
Working together with the hydrogen community, industry and government, we leverage Queensland's capability to ignite a new industry, create work opportunities and a cleaner, thriving future. We are also working with NERA to shape the national agenda for hydrogen adoption.
As a member of H2Q, you will actively contribute to the development of the hydrogen industry in Queensland and have access to members only content and opportunities.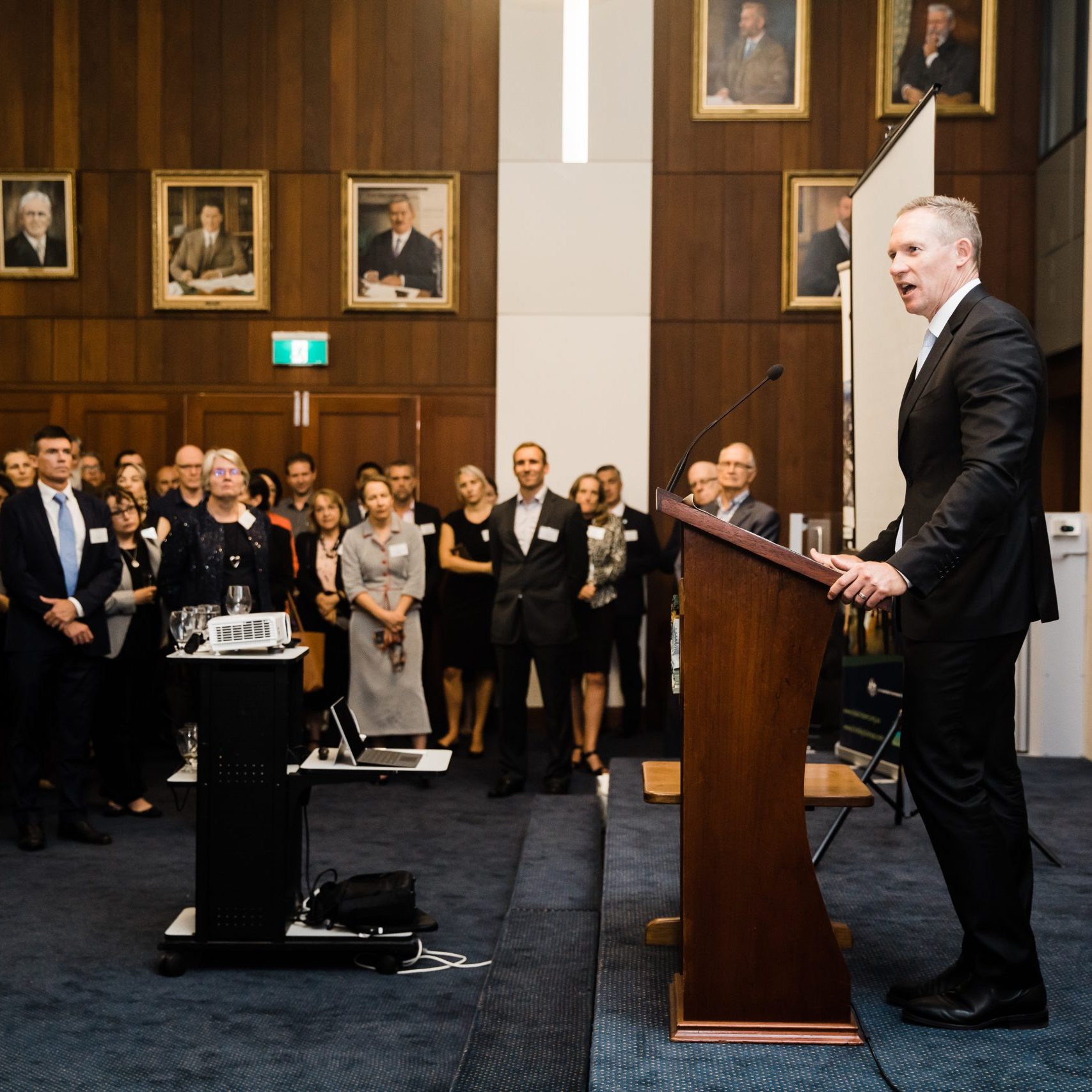 Foundational Platinum Partners